The Foothills Hospital Home Lottery has opened the doors to its gorgeous new grand prize, a $2.4 million home in Mahogany in southeast Calgary.
Jeff and I were invited for a sneak peek of the custom-built Calbridge Homes 5,500 square-foot beauty that's set on Mahogany Lake with private dock access.
This is a hockey family's dream home: the lower level has a perfect space for your hockey room with direct access to play shinny on the lake in the wintertime. (There are even hockey nets already set up there!)
The home also features a spa inspired ensuite (with dual shower heads), a fully equipped chef's kitchen and crazy high ceilings (OK, technically they're 14 to 22 feet).
It also features a billiards room in the lower level.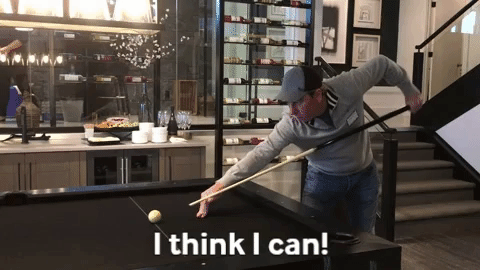 If you win the showhome, it comes fully furnished and with $100,000.
There are also other great prizes, like the $1.5 million fully-furnished three-bedroom Spring Creek showhome in Canmore. The early bird prize has breathtaking mountain views and a deck overlooking a spring-fed creek. The winner also receives $50,000. Tickets must be purchased by April 13 for this prize.
As well as the Canmore and Mahogany showhomes, there are also luxury vehicles, exotic vacations and leisure packages to be won. More than 5,000 prizes will be awarded.
Another great bonus prize is the BIG Kahuna trip – a vacation for 6 people on a private jet to Hawaii with accommodations at the Four Seasons and $10,000. Or, if you win it, you can choose $100,000 cash instead. Tickets must be bought by March 16.
Jeff and I spent an evening touring the Calgary Health Trust Mahogany home, exploring every glamorous nook and cranny. We had drinks in the wine room, I got caught playing with the chocolate fountain, and Jeff and I had lightsaber battles in the Star Wars themed child's bedroom.
Here are the times you can visit the Mahogany home: 262 Marine Drive SE. For directions, click HERE.
Wednesdays to Fridays 2 p.m. to 7 p.m.
Weekends and holidays 12 p.m. to 5 p.m.
Net proceeds from this year's lottery are projected to exceed $5 million and will support advancing newborn care for southern Albertans. This includes a redesign and rebuild of southern Alberta's only in-born Level III Neonatal Intensive Care Unit (NICU) at Foothills Hospital.
The is the 26th annual Foothills Hospital Home Lottery.
We 'MOUS-TACHE' you a question: Do you have your ticket yet?

CLICK HERE TO GET YOUR TICKETS: Tickets are $100 each, 3-pack for $250, 5-pack for $375 and 8-pack for $500. – Sarah
After a busy night and hours of fun exploring the house, Lil' Jeffy is all tuckered out.
© 2018 Corus Radio, a division of Corus Entertainment Inc.