It's like getting the chicken pox just a few days after recuperating from the flu.
After surviving last weekend's winter wallop, which saw Deerfoot Trail being closed in both directions on Saturday, Calgary is now bracing for another dump of snow.

READ MORE:
I see London. I see France. I see you wearing snow pants. MORE SNOW.

Environment Canada is calling for 25 to 35 cm of snow between Wednesday night and Friday morning.
"Snow is expected move into central Alberta today. The snow will move south into Calgary by this evening and continue southward tonight towards the American border. The heaviest snow will begin overnight tonight into Thursday. However, there is still uncertainty where the heaviest amounts will fall. The snow is expected to end Friday."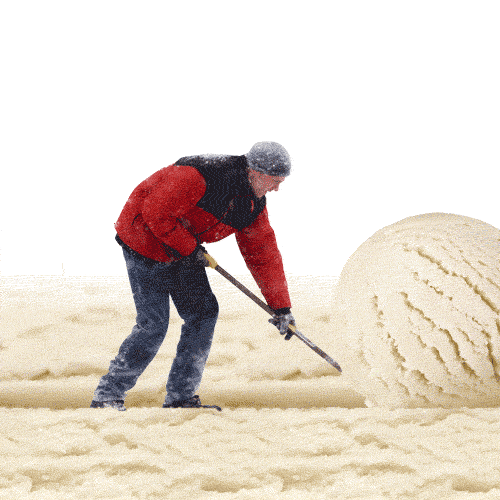 And things that make you go Hmmmm …. just as we're about to freeze our tushies off and prepare to hunker down inside, Tim Hortons has launched its Roll Up The Rim contest at 3,500 locations across the country.
You shovel all that snow and then what do you want? Something to thaw your fingers and toes! Winning coffee tabs can be redeemed for any hot beverage, including a latte, tea or hot chocolate. – Sarah
© 2018 Corus Radio, a division of Corus Entertainment Inc.