Some people think that Justin Timberlake's Super Bowl half time show was 'rotten': Many Prince fans were irate that JT used an image of the Purple Rain megastar during his dance and song routine.
The game was played at U.S. Bank Stadium in Prince's hometown of Minneapolis, MN., and so Timberlake paid homage to Prince, whose 2007 show is often credited as being one of the best half-time shows ever.

READ MORE:
Prince fans poo-poos Justin Timberlake

But Prince lovers were not having it.
Many Super Bowl viewers thought that it would have been more appropriate – and fun! – to bring back Janet Jackson, who was Timberlake's co-conspirator in the 2004 Nippelgate debacle or, at least, his four 'N Sync BFFs.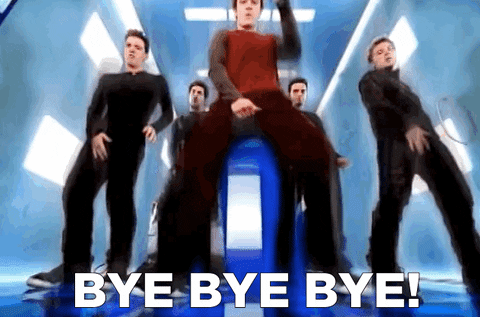 On Sunday, the Philadelphia Eagles won their first Super Bowl, beating the New England Patriots 41-33.
The City of Calgary got in on the Super Bowl fun last night with a series of  Super Bowl themed waste and recycling tweets.
This tweet – like an Eagle – is a champion.
Maybe Jeff and I should have pulled out this joke at our 3rd annual Jeff and Sarah's Big Ass Football Party at the Deerfoot Inn and Casino on Sunday. We packed the ballroom with 400 people and had giant TV screens, fun prizes such as Eagles tickets, and delicious beef on a bun for dinner.
If you missed this party, we've got another one coming up March 10 at the Deerfoot Inn and Casino: A private Hockey Night in Canada party. One lucky party-goer is going to win a road trip to go to 7 cities in 8 days to see all these hockey games! Qualify every weekday morning with us and with Tarzan Dan on your drive home, in the evenings and on weekends. Call our contest line to get in: 403-264-1073.
The winner receives flights and hotel accommodations for two, $500 spending money and two tickets to EACH of these games:
March 24: Edmonton vs LA (Edmonton)
March 25: Winnipeg vs Nashville (Winnipeg)
March 26: Montreal vs Detroit (Montreal)
March 27: Ottawa vs New York (Ottawa)
March 28: Toronto vs Florida (Toronto)
March 29: Vancouver vs Edmonton (Edmonton)
March 31: Calgary vs Edmonton (Calgary)
Jeff and I will be hosting the party on March 10. – Sarah
© 2018 Corus Radio, a division of Corus Entertainment Inc.