Theatre Calgary presents BOOM YZ, on stage from October 19 to November 7.
The world premiere of Rick Miller's electrifying BOOM YZ brings to life the people and music that have shaped our last quarter-century. In this all-new show, Miller plays more than a hundred characters from Generations Y and Z, including his own daughter, to reflect on the aspirations and anxieties of young people today, and brings his multi-generational BOOM series to a compelling close. There is no better way to return to our theatre than with the visual wonder and spectacle of music, personal stories and multimedia that Miller ignites on stage. We are thrilled to welcome Rick back!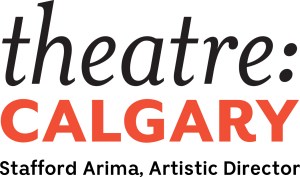 Please be aware that Theatre Calgary has attendance/entry restrictions including proof of COVID-19 vaccination requirements.  Please read through Theatre Calgary's Safety & Comfort Protocols HERE.